Learn about how to care for your pet while getting your home ready for spring with earth-friendly ideas and products from Unleashed, Inc.
Unleashed can help you get your pet and house ready for the warmer weather with natural cleaning products and practices
Spring has finally sprung and we are gearing up for an epic season of getting outside and being active here at Unleashed. With the cooler days behind us and the dreariness of winter slowly starting to fade, we are looking forward to the warmer seasons ahead.
As we are thinking about how we can freshen up our homes, and help our pets feel more comfortable as a new season rolls in, don't forget to make time to get out there and be active! Soak up the sun! When it comes time to do your annual spring cleaning, consider how you can reduce the impact on the environment with earth-friendly products that not only make our homes naturally cleaner for us, but also for our furry friends. Using alternative products can help keep our planet, our families, and our pets, happy and healthy.
Cleaning Your Dog's Bedding
If you don't already clean your dog's bed or kennel on a regular basis, it's a good idea to start doing so. Your pet tracks in all kinds of dirt and grime from outside. All of which comes directly in to our homes, onto the floors, onto furniture, into their beds and kennels. Remember, they are barefoot almost all the time!
Even if your dog is the best-groomed dog on the block, the ground is not as clean as we'd like to think it is and freshening up our homes can go a long way in helping to prevent illness or irritation for your pet. This is especially true if your dog has allergies or sensitivities to pollen or other things that might pop up when the weather gets warmer. Use a natural cleaning product found at Unleashed and you can rest easy knowing you aren't exposing them to unnecessary chemicals and irritants.
Giving your Pet a Bath
When it comes to spring cleaning, don't forget about giving your dog a good, hearty bath. Many dogs love playing in the water and you'll find that bath time can be enjoyable for everyone. It's important, however, to ensure that you are using a natural cleaning product for your dog so that they don't get irritated by chemicals or fillers. 
A dog's skin has a pH of 7.5 compared to humans at 5.5.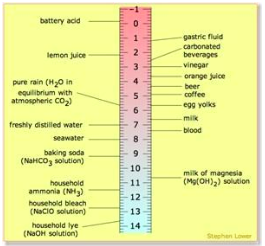 Ensuring your dog is clean and well-groomed helps them stay healthy and happy. We can recommend several natural products to help keep your dog feeling, looking, and smelling clean.
Remember, much of that "doggy smell" comes from the inside! The cat and dog use their largest organ, the skin to get rid of useless pollutants. Many of which are found in their diets. Of course, even a dog eating a species-appropriate diet may revel in something dead and decaying, and have a good roll!
Can You Avoid Allergies This Spring?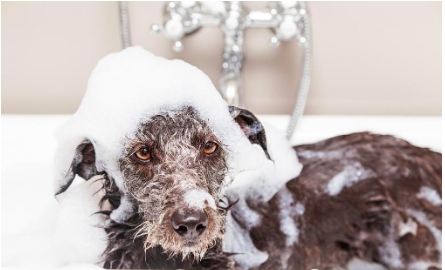 Unfortunately, allergies are a very real part of many dogs' lives. Pet owners struggle to find ways to help their pets cope with the irritating sensations of allergies. In our own experience, we have found that natural products, a species-appropriate diet, and exercise can work wonders for your dog. If your pet suffers from allergies, using a natural cleaning product can help reduce the likelihood of irritation and flare-ups during the spring season. While it is difficult to avoid all allergens, it is manageable when a dog has a healthy, species-appropriate, balanced diet supporting the whole body, while building a strong immune system. If you have questions about how you can help your pet manage allergies this spring, don't hesitate to reach out to the friendly and knowledgeable staff at Unleashed and we'll help you create a plan for your pet today.
Checklist for Spring Cleaning with a Pet
Spring cleaning has been a tradition in Canadian homes for as long as anyone can remember. There is nothing like the feeling of finally opening the windows and doors after a long, cold winter of being shut in. And while you've likely made a lot of effort to get out and about in the winter months, spring reminds us that warmer weather is on the way and we try to quickly bring that warmer weather inside each year. So this year, why not use our checklist for spring cleaning with natural DIY recipes to help you get organized. This will ensure that your home is a healthy non-toxic environment for your family, and your pets. You can check out our online shop for natural and organic cleaning products that are safe and effective for cleaning your home when you have a pet.
Download checklist here. 
Contact Unleashed in Calgary for More Information
If you are ready to give your home a natural cleaning so that your pet can be happy and healthy in your home, check out our wholistic pet food and supply store located at 2715 14 St SW, Calgary, AB. You can also drop us a line with your questions about natural cleaning products, cleaning tips for your pet and more. We love hearing from our customers! Whether you drop in or call us, our friendly and knowledgeable staff are always happy to help you make the right choice with your pet in mind.
Visit our online pet food and supply store today to learn more about our natural cleaning products, disinfectants, earth-friendly products, and more.