Time flies when you're having fun, and we have enjoyed every second of the last 15 years (that's 105 in dog years). Providing you with the resources to promote your pet's health and longevity with optimal nutrition, alternative health support, and toxin-free products is our life's work. We couldn't have done it without you, our amazing customers, so we want to say "THANKS FOR 105 YEARS OF PUPPY LOVE!"
We opened Unleashed in 2004 after battling health issues with our dog, Tuxedo. Through our research, we learned the benefits of natural and species appropriate food and a wholistic approach to care. Our passion to empower and educate people is just as strong today as it was then, and we are thankful every day that we get to work with a community of like-minded clients and business owners to give pets long and healthy lives. Read our story here.
CELEBRATE WITH US
We are so grateful for your loyalty over the years, and we want to give back to you as well as our community with 15 days of savings and charity support. Not only will you receive awesome deals from some of our favourite businesses in store, but you can feel great knowing that a percent of proceeds is going to worthy causes in our community.
DISCOUNTS FROM MORE THAN 15 AMAZING BUSINESSES, SUPPORTING 15 LOCAL CHARITIES
Looking for something special? Visit us in store for great deals and chances to win between November 27th and December 11th.


Want to support your favourite cause? Check out our Anniversary Advent Calendar to aligns your purchase with your values.
Here's how it works. Come into the store between November 27th and December 11th (deliveries are not eligible for discounts and prizes). Raffle entries are with purchase. You'll receive one entry for every $25 spent. All purchases made in store benefit the day's charity!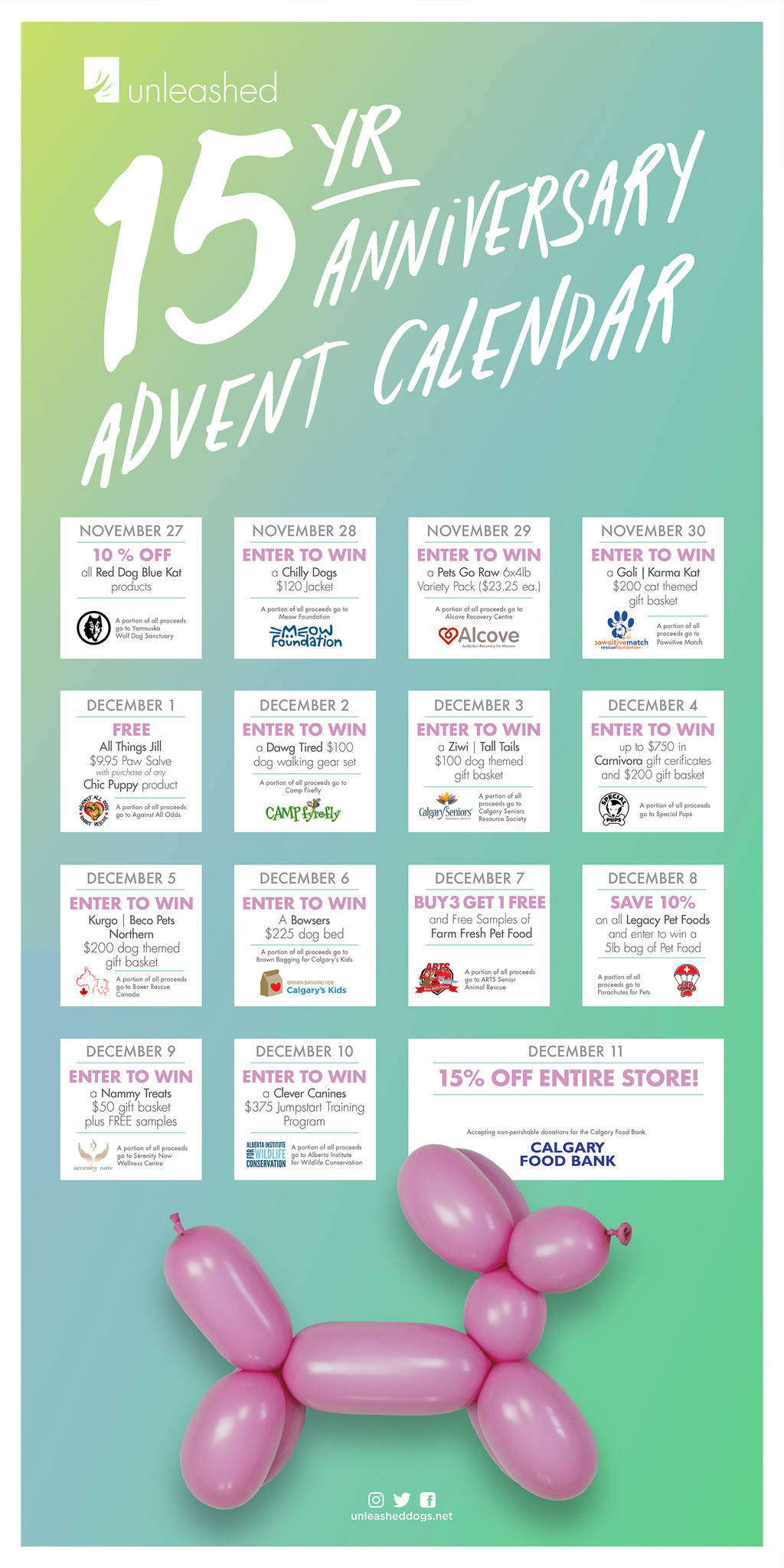 Be sure to click over to our Instagram or Facebook page to learn more about our featured suppliers and charities!